The gaming world is abuzz with excitement as Rockstar Games gears up for the release of Grand Theft Auto 6 (GTA 6 News). With each new GTA installment comes the anticipation of a new location to explore, a fresh criminal empire to build, and an exciting storyline to follow.
However, a vocal section of the GTA fanbase is calling for a departure from the familiar, urging Rockstar to steer clear of Vice City for the third time in the main series. Let's delve into the reasons why GTA 6 should avoid the Vice City map and opt for a new, uncharted territory: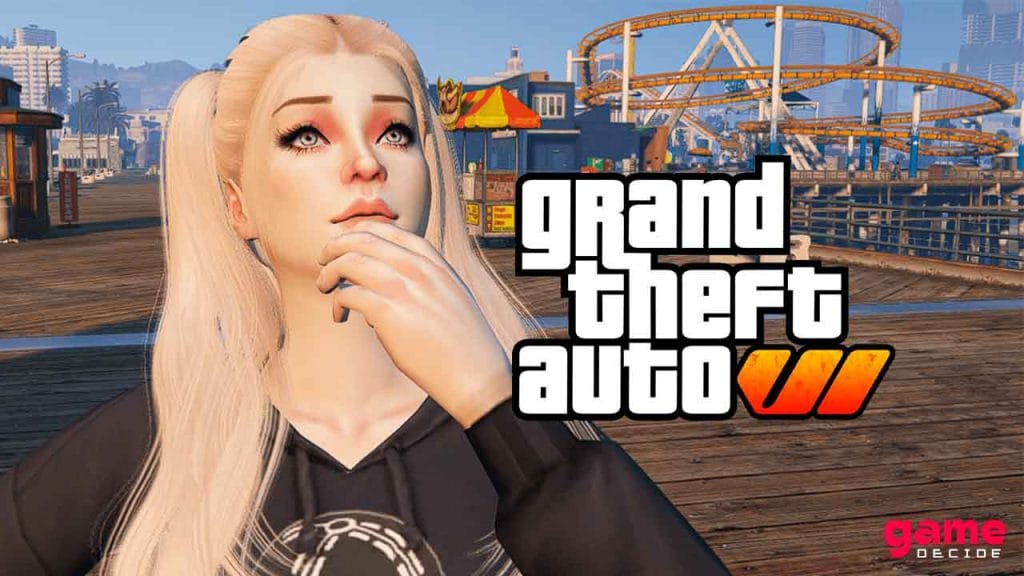 Player Familiarity:
One of the primary arguments against revisiting Vice City is player familiarity. Gamers have already explored the neon-soaked streets of Vice City twice, first in the original GTA: Vice City (2002) and then in the remastered GTA trilogy released in 2021. Returning to the same setting for a third time may lead to a sense of déjà vu, potentially diminishing the excitement of discovery and exploration.
The Urge for Novelty:
GTA has always been known for pushing boundaries and offering players something new with each iteration. Fans are hungry for fresh experiences, new environments, and unique challenges. By choosing a different map, Rockstar can captivate players with a world they have never seen before, sparking their curiosity and imagination.
Diverse Cultural Settings:
The Grand Theft Auto series has a history of taking players to a variety of locations, each with its distinct culture, atmosphere, and challenges. Choosing a new setting would allow Rockstar to explore different themes and narratives, potentially offering a more diverse and inclusive gaming experience.
Creative Freedom:
Rockstar Games has a stellar track record of crafting engaging narratives and immersive open worlds. By venturing into a new location, they free themselves from the constraints of revisiting an existing map and can unleash their creativity on an entirely fresh canvas, enabling them to surprise and captivate players once again.
Paving the Way for Nostalgia:
While revisiting Vice City may hold nostalgic value for some players, Rockstar could achieve a similar effect by subtly referencing or including nods to the iconic city without the need for a full-scale revisit. This approach would allow them to maintain a sense of nostalgia while still offering players a novel experience.
GTA 6 Dream of a New Map
In the world of gaming, anticipation for GTA 6, the next installment from Rockstar Games, has reached a fever pitch. Fans eagerly await news about the GTA 6 map, with debates raging over whether to revisit the iconic vice city or opt for a fresh new map.
This decision isn't just about geography; it's a pivotal moment in game development and a topic of intense GTA 6 discussion. The gaming community is buzzing with GTA 6 rumors and expectations, as players yearn for an open world gaming experience that surpasses its predecessors.
From GTA 6 location to release, every detail is scrutinized in the world of gaming news. Balancing nostalgia and innovation, Rockstar Games is faced with the challenge of reimagining the game world while preserving the essence of the series.
You may like: Grand Theft Auto Vice City (GTA: VC) Cheats Codes
The choice of GTA 6 setting will shape the game's identity, and fans can't help but wonder how the developer plans to incorporate elements of GTA 6 nostalgia into a fresh game environment. With the gaming community sharing countless GTA 6 ideas, the path to GTA 6 innovation is ripe with potential, and the excitement is palpable.
Conclusion
While Vice City holds a special place in the hearts of GTA fans, the call for GTA 6 to explore new territory is strong and reasonable. The franchise has always thrived on innovation and taking players to uncharted territory, and a fresh map for GTA 6 would be a testament to Rockstar Games' commitment to pushing the boundaries of open-world gaming.
As fans eagerly await more information about the game, the prospect of embarking on a new criminal adventure in a previously unexplored location is undeniably enticing and could be the key to GTA 6's success in capturing the imaginations of players worldwide.
FAQ's
Here are some frequently asked questions:
What is GTA 6, and why is there so much anticipation for it?
GTA 6, or Grand Theft Auto 6, is the next installment in the popular open-world action-adventure game series developed by Rockstar Games. The anticipation for it is high because GTA games are known for their immersive worlds, engaging stories, and innovative gameplay.
Why are some fans against revisiting Vice City in GTA 6?
Some fans believe that revisiting Vice City for the third time would lead to a sense of familiarity and diminish the excitement of exploring a new environment.
What are the benefits of exploring a new map in GTA 6?
Exploring a new map offers players a fresh experience, novel challenges, and diverse cultural settings. It also provides Rockstar Games with creative freedom and the opportunity to surprise players with new narratives.
Can Rockstar Games still include nostalgic elements without revisiting Vice City?
Yes, Rockstar Games can include subtle references and nods to Vice City without revisiting the entire map, allowing them to maintain a sense of nostalgia while offering players a novel experience.
Has Rockstar Games officially confirmed the location for GTA 6?
As of my last knowledge update in September 2021, Rockstar Games had not officially confirmed the location for GTA 6. Fans are eagerly awaiting further announcements and details from the developer.
When is GTA 6 expected to be released?
Rockstar Games has not provided a release date for GTA 6. Release dates for highly anticipated GTA 6 is expected to be October 2024.
What are some iconic locations in the Grand Theft Auto series besides Vice City?
Some iconic locations in the GTA series include Liberty City (inspired by New York City), Los Santos (inspired by Los Angeles), and San Andreas (inspired by California and Nevada). Each of these settings offers unique experiences.
How can I stay informed about GTA 6 updates and announcements?
To stay informed about GTA 6 updates and announcements, you can follow Rockstar Games' official social media channels, visit their website, and keep an eye on gaming news outlets for the latest information.