Let me gave you a challenge, play Minecraft and try to die! I know it sounds crazy, or have you wished to never die in Minecraft java edition? Download Invincible Difficulty modpack which makes your life infinite.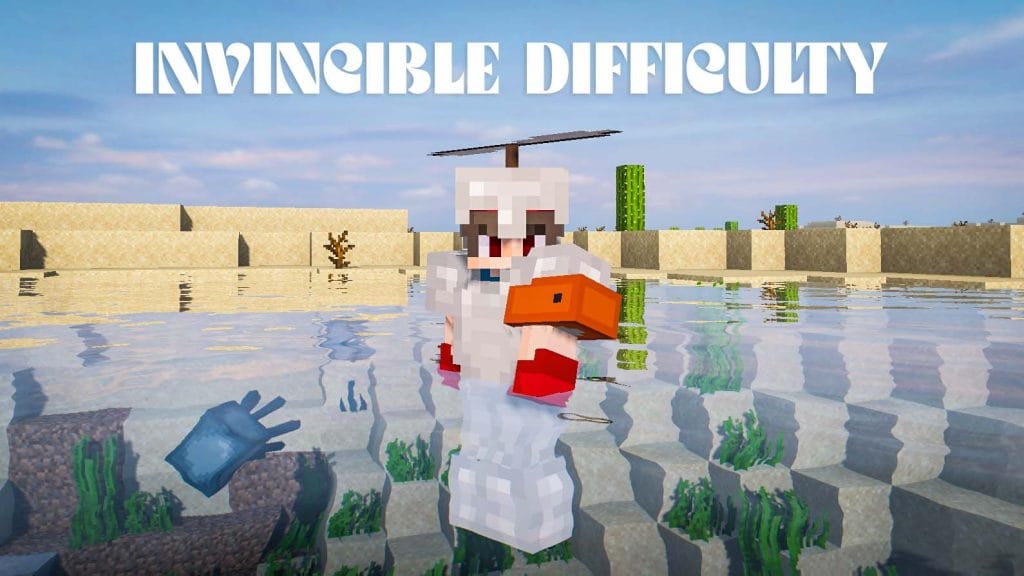 I have seen many popular gamers playing this mod and trying to die, but they all field to die. Hey! Maybe you are different, and you can die using this mod without using any command or cheating. Let me gave you a hint! You can only die if you pick the head.
Minecraft Invincible Difficulty Mod
According to McMakistein, you can never die if you started using this mod! This mod contains a datapack which makes it impossible to die in your Minecraft world! So let's learn how to install this mod in Minecraft java's latest version in few simple steps.
How to Install Invincible Difficulty mod in Minecraft?
Download the mod zip file.
Extract it with 7-zip.
Open Minecraft normally.
Start to create a world.
Click on datapacks option.
Copy "Invincible_Difficulty_Datapack_v**.zip",
Paste it in the datapacks folder.
Now create a world.
Open settings and go to Resourcepacks option.
Copy "Invincible_Difficulty_Resourcepack.zip".
Paste the file into resourcepacks folder.
Apply the new resourcepack.
Enjoy the gameplay.
If you have a question, feel free to ask in the comments.
How to use? – by McMakistein
To deactivate the invincibility-mode use the command
"/tag @p remove unkillable".
Reactivating can be done by using "/tag @p add unkillable".
Download Section
Mod credit: McMakistein
Check out more cool mods: Minecraft Mods